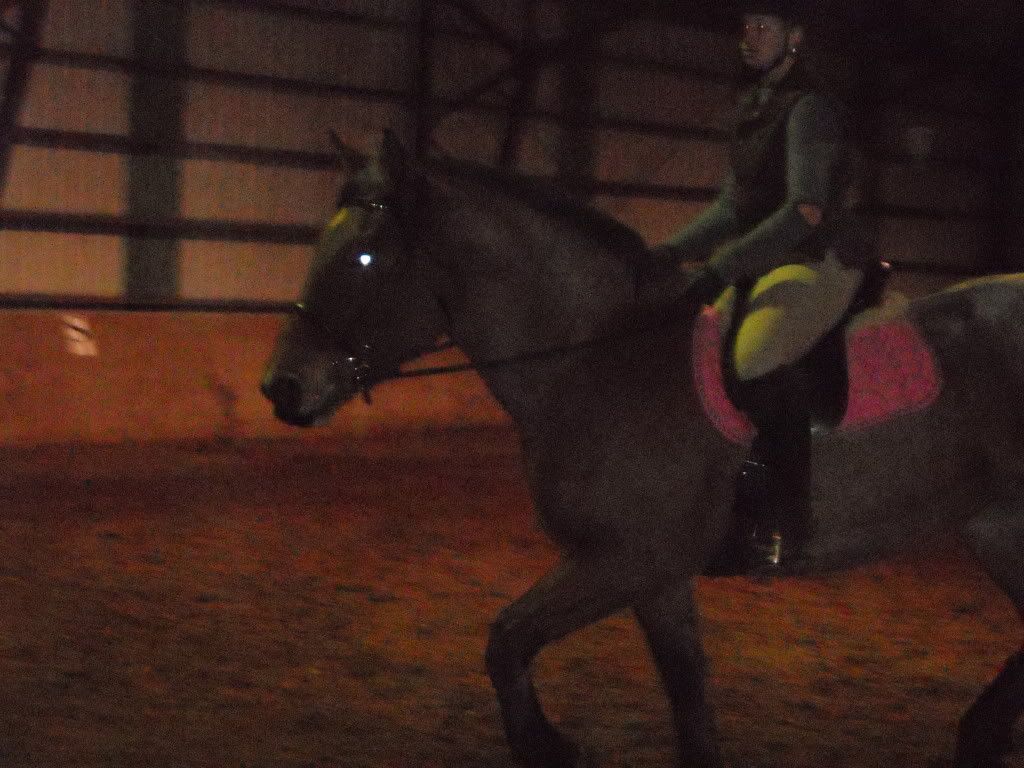 So it coms to pass that I, ROXIE, goes to the Lessin Place and talks to the Trainer Woman. An it is NOT liek Roommate Horse sed it was liek. I meen, yes, there is all sorts of other horses, an they flurt with yu and say they love you, an there is a big areena and you get rided arownd. But it is HARD. An there is mirrirrs wher you can see your own Roxie self, an a Scary Door that is Scary to go past, an you haev to trot a BUNCH of trots, and then the Trainer Woman sez to canner and you have to canner and canner and canner until you is breething SO hard you is goin to die. :-(
Still. Trainer Woman sed I, Roxie, is byootiful and i is a Nice Girl and i has po-ten-shull. An i did not die, so that is somthing. Everyone who wuz watchin sez i did SO good and i am SO cute! Yay for me! Roxie!
I also got picsures frum the Flash Box. They are grainey like Grain Foods cuz of the lites. And yes, i got Hays in the trailur on the way there, and Grain Foods when i wuz done and back at my Horse House home with Roommate Horse.
This is a cyute picsure of me, Roxie. Mom looks terrubble an that maeks me look evun better! Ha.
I haev another lessin in a week! Hooray for Roxie!