This tiem i is teeching a GURL!
Frum whut i can unnerstand this girl is Marissa an she is my Mom's sister. They has the same sire and dam as eech other. This girl is a little tiny person and she LOVDED me. She brushed and brushed me an telld me how pritty I, Roxie, is. an i mugged on her for treets but Mom sed no. :-(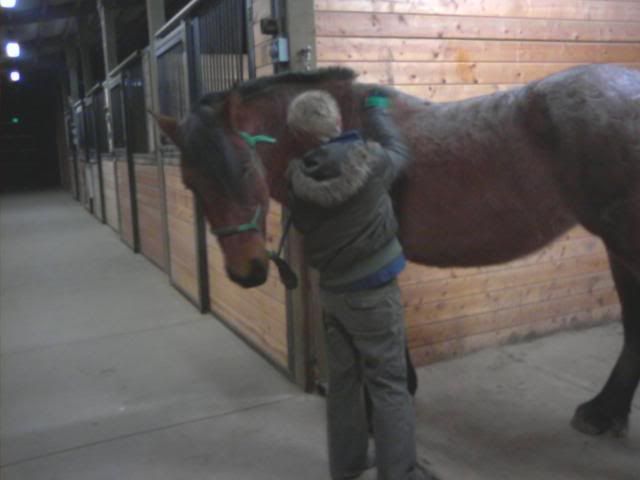 An then she gets on an rides me! She knows to sit up an look wher she is goin, wich is nice cuz it is a hard thing for me, Roxie, to teech.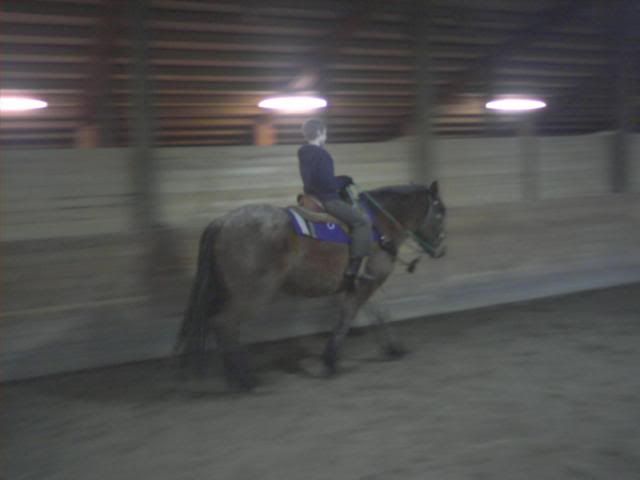 she is funnie. She wants to go fast all the time an Mom is like, "whutever, go ahed and try!" So i trottded arownd some but only after tiny Marissa person whapped me with the reins. She wuz a little floppy on me but reelly not too bad, she is a tiny persin so it doesn't matter wen she bownces. I think the stirops were too long for her cuz she is small. Mebbe next time Mom will use a diffrint saddul.
Marissa THANKDED me, Roxie, after she rided me. this is novel. Mom nevur thanks me. >:(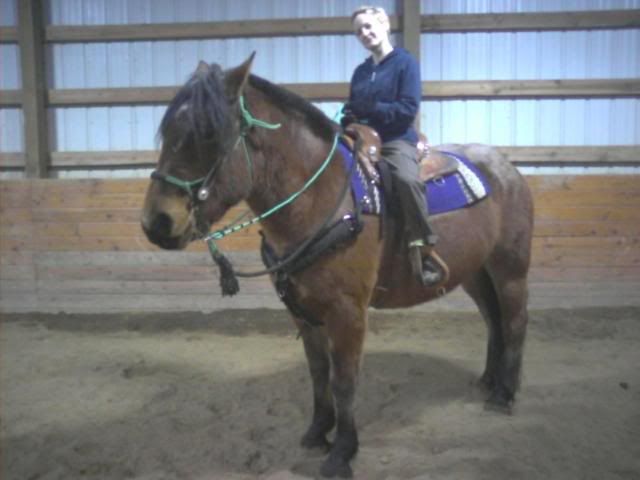 I is a good teechur.
Yup.